---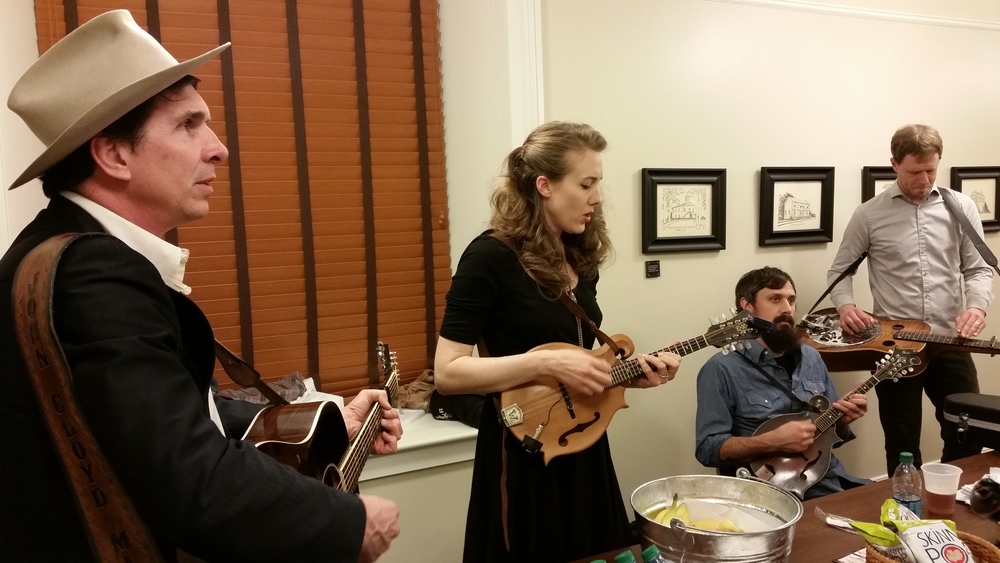 (l to r): Noel McKay, Brennen Leigh, Jed Willis and Aaron Ballance practice before the show
It was an unusually warm March evening when my friend Jason Lineberger and I drove east to take in a show featuring some old friends in both Zoe & Cloyd and Tellico, and a quartet that I had not heard yet from Austin Texas called High Plains Jamboree. Eighty degrees in piedmont North Carolina is usually not seen until around May, and we had been enjoying several days of it already. There was a little extra bounce in my step as we walked up to the historic old courthouse in Dallas, NC that evening, and a budding optimism about the night ahead.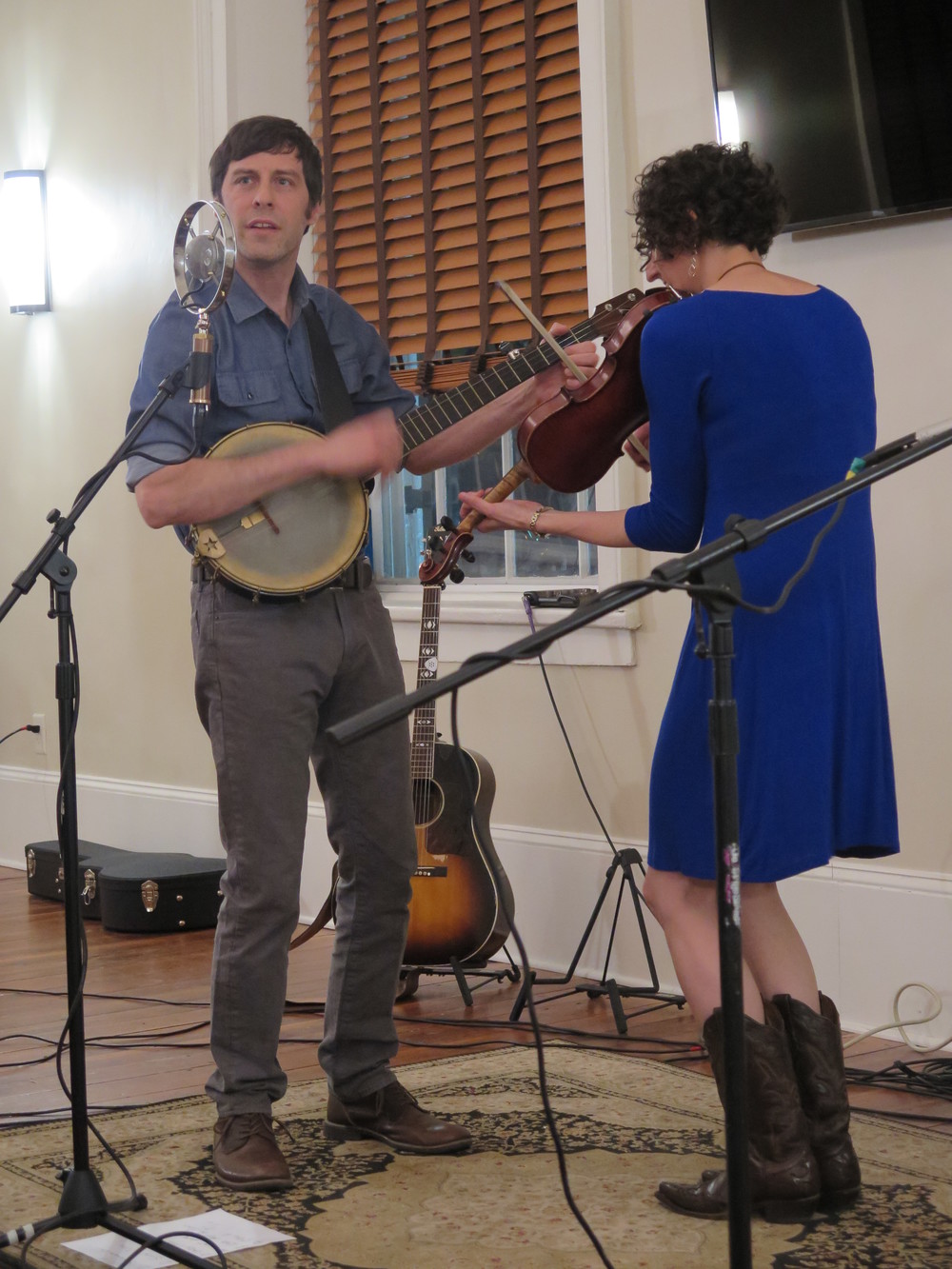 John Cloyd Miller and Natalya Zoe Weinstein opened the show
The show was part of MerleFest On The Road, a tour of artists playing together ahead of the big festival in Wilkesboro, NC late in April. What we witnessed was a blend of styles and influences that showcased several distinct Southern musical dialects, from Texas to Virginia and from old-time to country.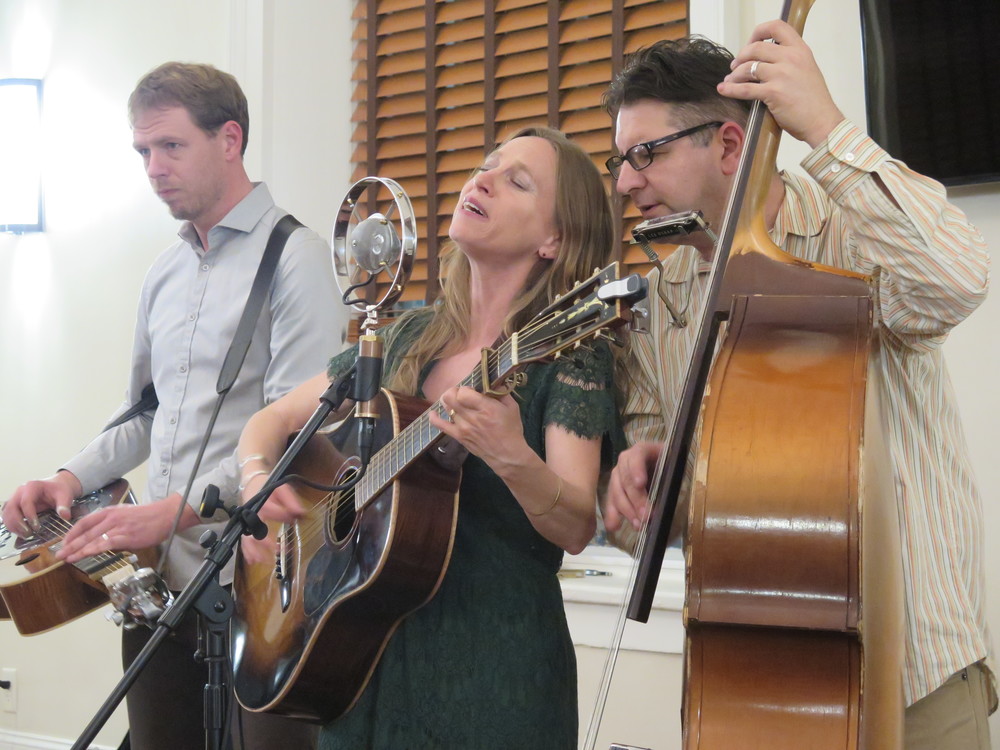 Aaron Ballance, Anya Hinkle and Stig Stiglets of Tellico
Tellico is from Asheville, NC, mainly, with dobro player Aaron Ballance living in the high country of Boone. We were less than two hours away from both those towns, but Anya noted the cultural boundary that they had crossed: "It's really different here, isn't it?" she asked me. Having lived in piedmont North Carolina most of my life, I knew exactly what she meant. This was a county whose largest employers used to be cotton mills, whereas the mountains historically had a lot of small farms. It's a difference in mindset that is subtle but still there to see for those who look closely, even in decades long removed from life surrounded by hogs and hay or spindles of yarn.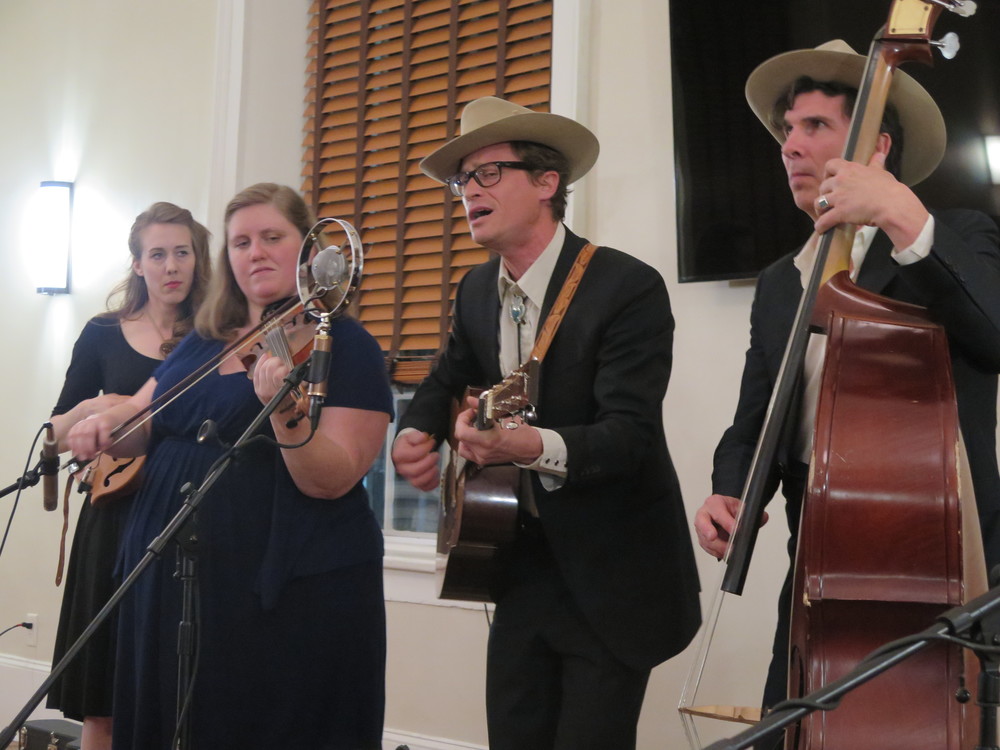 Bass player Simon Flory switches to guitar to take the lead for High Plains Jamboree
Texas is its own kind of South, and High Plains Jamboree represented the musical heritage of the Lone Star state well. From playful story songs about breaking down after neglecting to change an old Datsun's oil to harmonic cries for rain, the quartet played a solid set. I will seek them out again when MerleFest rolls around.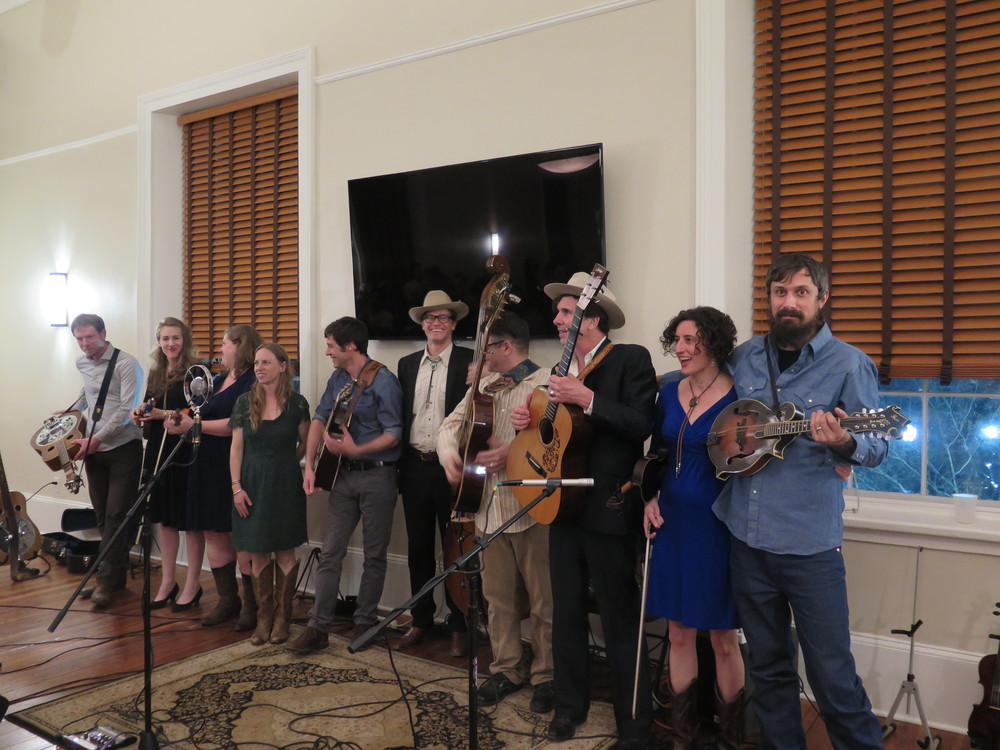 Taking a bow after all three groups joined together in the finale
I left with even more bounce in my step than when I came in. Chalk this up as another example of how music and culture can be made new when they blend. The members of Zoe & Cloyd, Tellico and High Plains Jamboree have roots in places ranging from Massachusetts to Mississippi to Alaska, but on a warm late winter night in North Carolina, they reminded us that sharing our traditions and songs can make for the best kind of harmony.