---
To be honest, I had never considered The Get Right Band to be psychedelic, and before hearing their album iTopia, had thought of them more as a kind of power pop group. But when I started diving in, one of the first things that jumped out was their own description of themselves as a "psychedelic indie rock power trio", which was a kind of "a-ha" moment, because I was also listening to the new compilation Psychedelic States: The Carolinas in the 60s and thinking of how to include it in an episode here. Although Psychedelic States and iTopia were separated by more than a fifty year span, and by their overall sound — with The Get Right Band producing a far more crisp, bright and layered collection than what the scores of bands in the Psychedelic States compilation made — the through line was undeniable: all of these songs are from North and South Carolina artists who are tagged as "psychedelic". These were simultaneous discoveries that were just begging to be put side by side. First, we have a current band that proclaims to be psychedelic which I had not thought of in that context (iTopia certainly is), and second, we have a massive, three disc compilation of first generation psychedelic bands that were all but forgotten — with the overall feeling of discovering an extinct species in our backyard, only to find that there is a 'Psychedelisaurus' alive and well in the same area.
Starting with the dawn of psychedelia in the mid 1960s, there has been a veritable rabbit hole of trippy music coming from both of the Carolinas, which Ken Friedman helped document in the new three volume set Psychedelic States: The Carolinas in the 60s. Carrying the mantle of mind bending music in 2023 is Asheville NC trio The Get Right Band, who have released the concept album iTopia, their sixth and most ambitious collection. In this episode, you will hear from The Get Right Band's front man Silas Durocher and radio veteran and record hound Ken Friedman about the history of psychedelic music in the Carolinas, how the Psychedelic States compilation came into being against some pretty tall odds, and about The Get Right Band's new album, its concept and creation, and musical excerpts from both collections.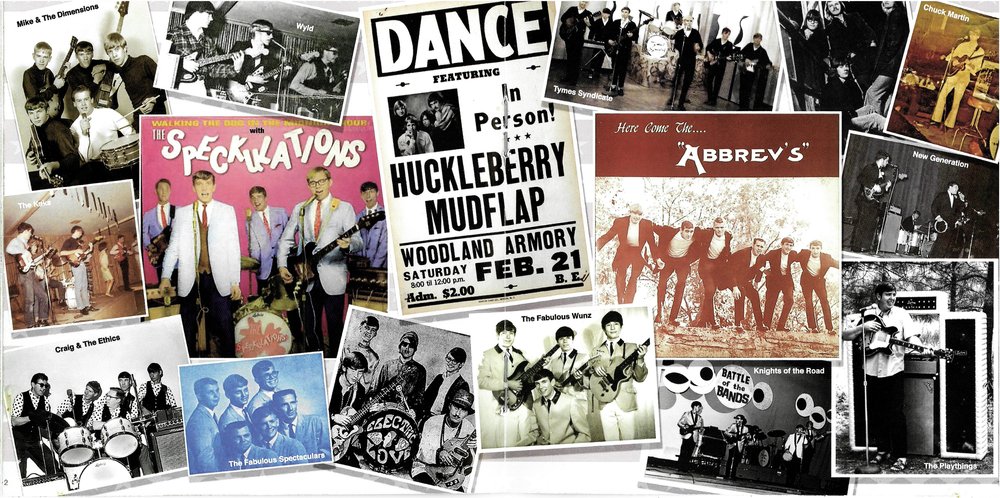 Songs heard in this episode:
The Electric Prunes "I Had Too Much To Dream Last Night", excerpt
"iTopia" by The Get Right Band, from iTopia
"If I Had It" by The Wyld, from Psychedelic States: The Carolinas in the 60s, excerpt
"Black Holes of Negativity part 3 (saying no)" by The Get Right Band, from iTopia, excerpt
"I Guess That's Why" by Teen-Beets, from Psychedelic States: The Carolinas in the 60s, excerpt
"Hell Yes, Refresh" by The Get Right Band, from iTopia
Thank you for visiting, and are even more grateful whenever you share this with someone. Please follow us on your podcast platform of choice, and then it will only take a minute to give it a good rating and, where it is an option, a review. Great ratings, and reviews especially, will make Southern Songs and Stories and the artists it profiles more likely to be found by more people just like you. This series is a part of the lineup of both public radio WNCW and Osiris Media, with all of the Osiris shows available here. You can also hear new episodes of this podcast on Bluegrass Planet Radio here. Thanks to Corrie Askew for producing the radio adaptations of this series on public radio WNCW, where we worked with Joshua Meng who wrote and performed our theme songs. Thanks also to our guests, and we encourage you to check out their work.
Want to hear more about North Carolina's often overlooked musical legacy? In this episode Ken Friedman mentioned that Chris Stamey and Peter Holsapple were among the kids who picked up on the vibe of local acts like Teen-Beets — Stamey and Holsapple would form The dB's, who were hugely influential and popular in the New Wave era. My hunch is that you would probably enjoy our previous episode titled We Thought You Wanted To Know, Too: Peter Holsapple and The dB's
Also, there is much more conversation with Silas Durocher and Ken Friedman that did not make it into this episode. So if you're wanting to hear those in full, please let me know, and you can find me on social media and by email at southernsongsandstories.com.
This is Southern Songs and Stories: the music of the South and the artists who make it. — Joe Kendrick