---
It is the end of the year and the end of the decade, which is the perfect opportunity to talk about the recent history of Southern Songs and Stories, and to give context to the show itself by going back to its beginnings in the year 2006.
In 2006, the seeds for Southern Songs And Stories were planted with the concept for the talk feature What It Is on WNCW. The weekday round table of music journalists, artists and professionals debuted in 2007 and ran until 2012.
The stories uncovered on these podcasts just this year are too many to mention here, but how about tidbits like Mac Arnold working as a producer on Soul Train back in the day? Or that Marcus King's grandfather Bill King was a member of the Country Gentlemen? Elizabeth Cook didn't even want to be a musician although her family had a band when she was growing up. No, she wanted to be in business, so she majored in accounting and computer information systems. Luckily for us, she hated that job.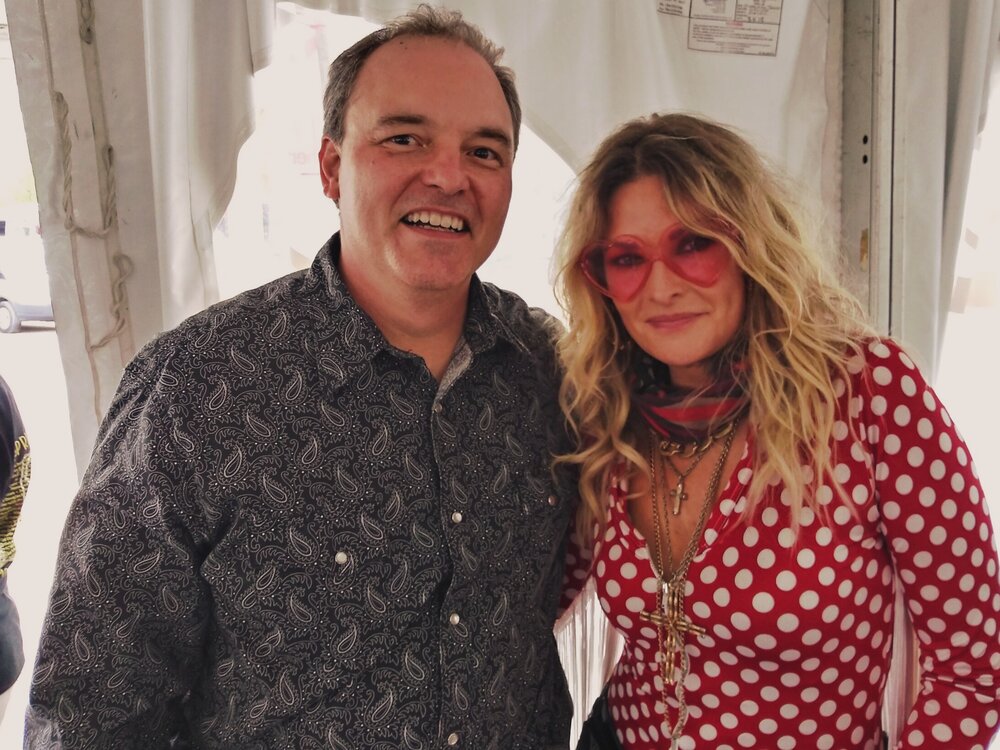 Joe Kendrick and Elizabeth Cook at MerleFest 2019
The Ruen Brothers perform at the Albino Skunk Music Festival in April 2019. Although they are from England, their music is inspired directly by Southern pioneers of rock, blues and country. Plus, they were too good to pass up when the opportunity arose to interview and feature them here. Here's to breaking some more unwritten rules in 2020. Photo: John Gillespie
Southern Songs and Stories is produced in partnership with public radio station WNCW and the Osiris podcast network, and is available on podcast platforms everywhere. Would you help spread awareness of the artists featured here on Southern Songs and Stories, their music, and this series? Simply subscribe to the podcast and give it a good rating and a comment where you get your podcasts. For example, you can find us on Apple/iTunes here, on Stitcher here, and Spotify here. Our theme songs are by Joshua Meng, with a link to his music here. This is Southern Songs and Stories: the music of the South and the artists who make it. Thanks for listening, and Happy New Year! – Joe Kendrick