---
It was a beautiful Saturday morning with more warmth and an absence of the stiff breeze we witnessed the first day or so of the festival when Aaron Morrell made his way from the mountains down to the rolling foothills of Upstate SC. He jumped into action right away when we saw Alexa Rose and her fiddler Laura Durkin getting ready to go back home.
Luckily we got to sit down and talk with them in the shelter of The Band Done Quit (more on all the colorful names of Skunk Fest later). There were lots of tractors going by, and these distractions actually worked out in our favor. Such was the nature of things that weekend.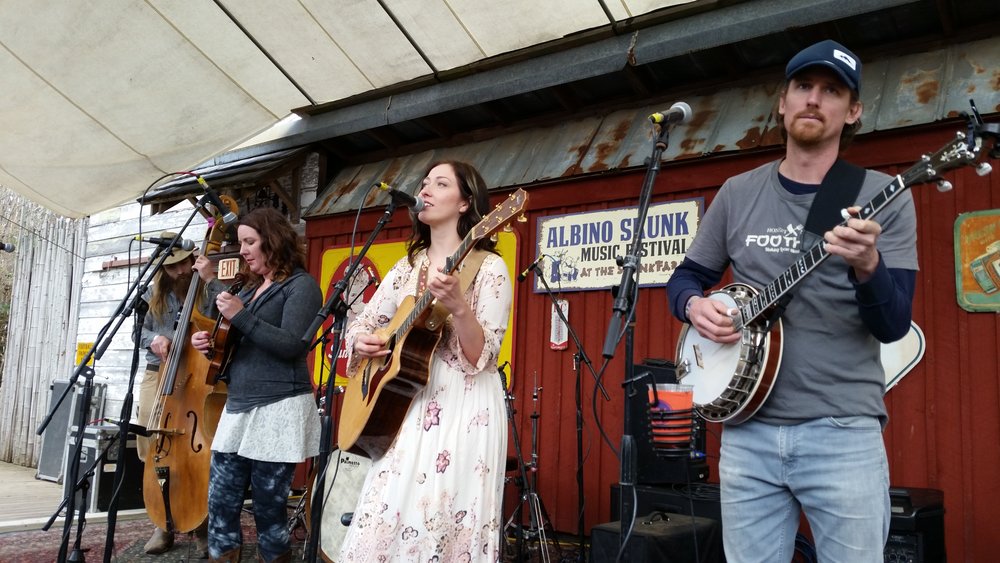 Alexa Rose and her band opened up the SpringSkunk Music Festival Thursday
You can see our conversation with Alexa and Laura below.