---
Do you love live music? This episode is for you! After taking in a number of shows after a bit of a lull, I was energized, engaged, and excited. It got me thinking about telling the story of not only those concert experiences, but also about the broader subject of live music. So let's talk, shall we? I'll start, and then hopefully you can respond, and we can compare notes in a future episode.
Southern Songs and Stories has been running for over five years as a podcast, and existed as a video documentary series years before that. You probably know that the main mode for both versions of the show remains a series of in-depth interviews with music artists and media professionals, along with commentary from yours truly, and music to round it all out. But every once in a while we branch out with different approaches. This episode is also a tangent, not focusing on one artist or group, but touching on the common theme of live music so often featured here. It is presented in three chapters, with each chapter putting forward a question to guide the narrative and also literally ask you that question. First up: what was your first live music experience? Then, what was your most recent concert or festival? And probably the biggest of all, what was your favorite?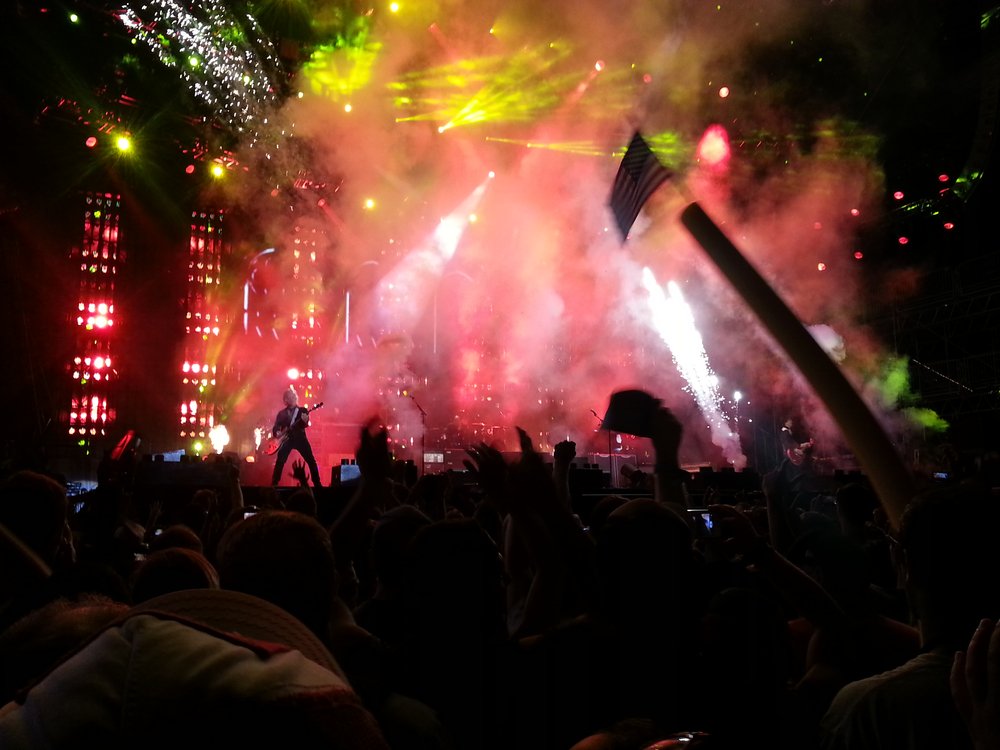 This episode is a music diary of sorts, with no artist interviews at all. It is also the first Southern Songs and Stories to be offered as an NFT, or Non-Fungible Token. It is available online like every other in this series, but there are also a small number of unique versions of it available on the website uncut.fm, the company which states that their mission is to build a new podcasting economy, where hosts can connect directly with their fans, and distribute their work and receive payments without intermediaries. It is a bit like taking the crowd funding model up a notch, because everyone who buys the NFT version of this podcast owns something that they can then sell, trade, or give away. It is no longer a one-way street; it is not a subscription that will end; it is yours even if I stop producing Southern Songs and Stories and take down this site. You could think of it as a kind of digital trading card, or a way to bookmark a chapter in this series. The benefits? Imagine this first edition, limited run of 'digital trading cards' becoming more valuable in time; you could sell yours for a profit if you like, and that benefits me too because in addition to the first sale, there is a small return to every NFT's creator on each subsequent transaction. And there are more benefits, like being a part of the unique community of contributors who will have access to a gated space on Uncut where we can talk about this episode or anything else we want to share. We might even come up with a new and better NFT for the next round. Everything is spelled out in the Southern Songs and Stories listing online at uncut.fm.
Songs heard in this episode:
"A Good Bass For Gambling" by Komiku, sourced from freepd.com
"Still Pickin'" by Kevin MacLeod, sourced from freepd.com, excerpt
"Eddie's Twister" by Eddie Lang, sourced from Open Music Archive, excerpt
"Little Bits" by the Johnny Dodd Trio, sourced from Open Music Archive, excerpt
"Take The Ride" by Bryan Teoh, sourced from freepd.com
We are glad to have you visit us, and would be even more so were you to share this with someone. It is super easy to follow us on your podcast platform of choice, and then it will only take a minute to give it a good rating, and on platforms with the option, a review. Great ratings and reviews will make Southern Songs and Stories and the artists it profiles more likely to be found by more people just like you.
What are your live music experiences? What else would you like for us to focus on in another live music themed episode? Everyone who buys one of the limited edition NFT versions of this episode on the website uncut.fm will have access to a gated space with everyone who supported us in this way, where we can start even more conversations about the music we love.
Southern Songs and Stories is a part of the podcast lineup of Osiris Media, with all of the Osiris shows available here. You can also hear new episodes of this podcast on Bluegrass Planet Radio here. Thanks to Carlos Diaz and the team at uncut.fm for making it possible to make the NFT version of this episode available — uncut.fm has a host of other podcast NFTs to offer on their website as well. I'm Joe Kendrick, and this is Southern Songs and Stories: the music of the South and the artists who make it.